At the end of 2022, saigonchildren welcomed V. to our long-running free intervention project. Prior to joining the program, V. was shy and reluctant to interact with others. He primarily used simple words or incomplete sentences for communication. Additionally, V. struggled with emotional control, becoming easily frustrated and having behavioural challenges when things didn't go his way.
Just nearly a year later, V. has shown significant progress in cognitive and language development, thanks to the dedicated support of early intervention specialists and his family. V.'s parents have been his constant support, organising their schedules to accompany him to every class and sometimes learning alongside him. At home, his mother proactively practises lessons with him and frequently discusses his developmental progress with teachers. This level of engagement has greatly supported V. in reaching his full potential.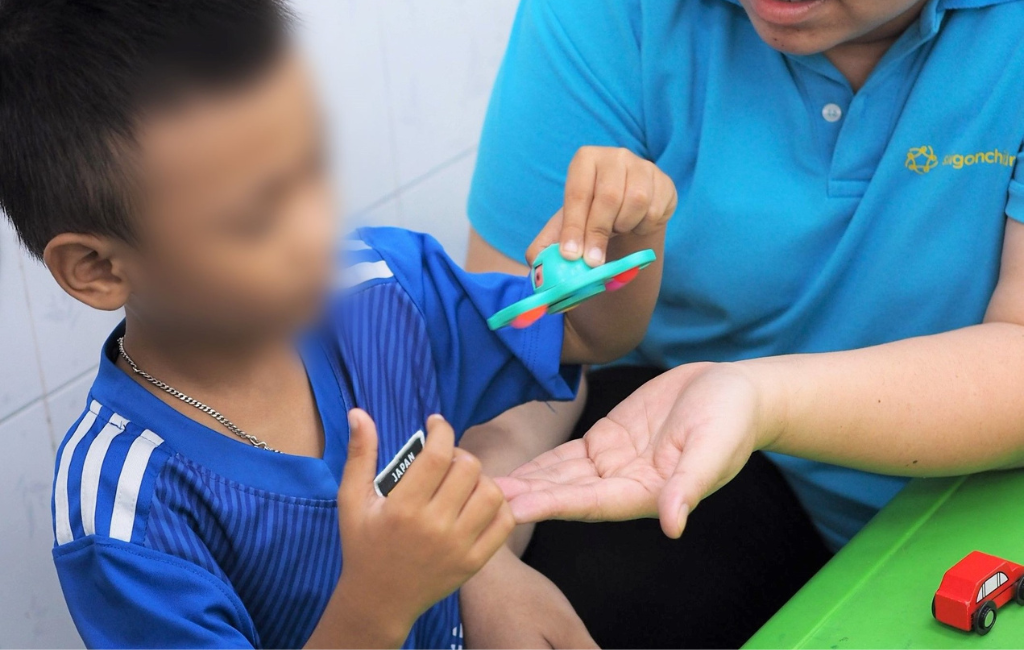 Recently, V. has attended an integrated kindergarten. He impressively demonstrates language skills with well-structured grammar. He asks questions out of curiosity or whenever he doesn't fully understand something. Day by day, his mother hopes that V. will always be happy and joyful, continuously discover new things, bravely make friends, and connect with people who also care for him.
The early intervention teachers also note that V. has a keen interest in art and can showcase his drawing abilities. His illustration for saigonchildren's 2023 holiday season cards is a testament to this. In each carefully sketched line, V. depicts a scene of a snowman standing under a starry Christmas Eve night. The artwork also includes a vast moon, with his imaginative touch adding blue and white dots to its surface, giving it a realistic appearance.